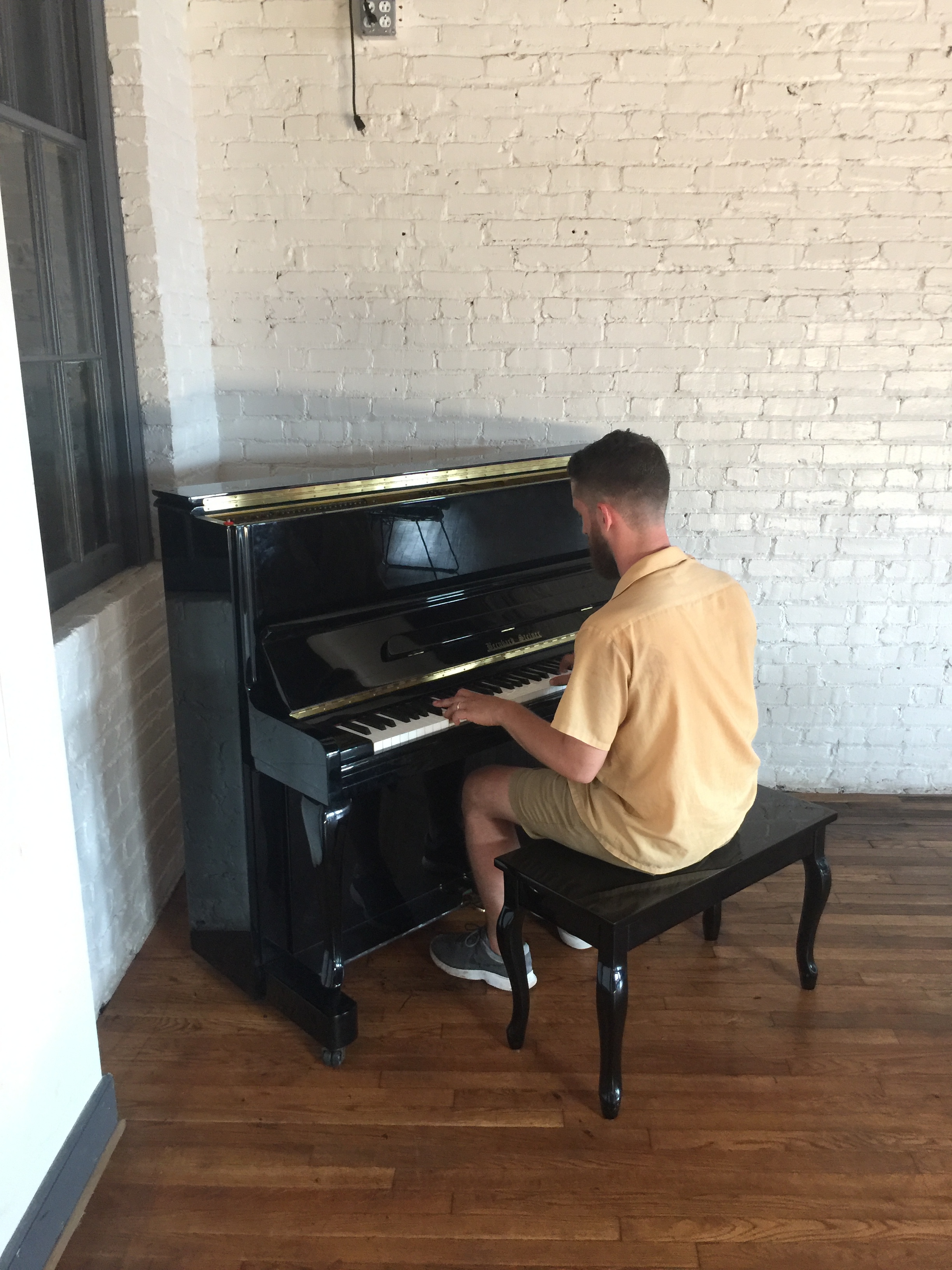 Bernie is a real piano who needs love from CRRVA musicians at the Hof!
Meet Bernie! He is a 2002 Bernhard Steiner upright piano. He traveled from Stafford VA and now lives in the Loft at the Hofheimer Building! This generous donation from Holt For Homes Realty will allow Classical Revolution RVA's musicians to perform on a well-maintained acoustic piano. Daniel Stipe gave Bernie a tune-up this afternoon, and he is ready to shine this Sunday at Incarnations!
We are so excited to give our wonderful pianists an upgrade for all future performances at the Hof. Long live the Revolution!